Our favorite peacock bass fishing destination is the mighty Rio Negro in Brazil! The Rio Negro (Black River) is the major N-S tributary that merges with the Rio Solimoes in Manaus to become the even mightier Amazon River – the largest river in the world. More volume of freshwater flows through the Amazon than the other top 9 rivers in the world! That's BIG!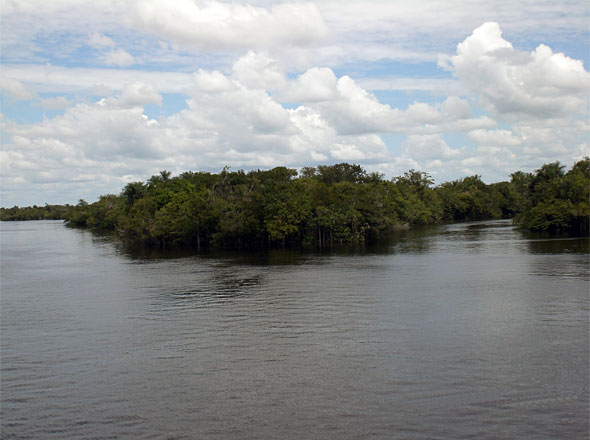 In spots the Rio Negro is 20 miles wide at regular size and can expand well beyond that in high water like the conditions we saw in late February 2012. The large number of islands and channels make the Negro appear to be smaller but the channels, bays and tributaries go on and on, making it seem like a river with no end!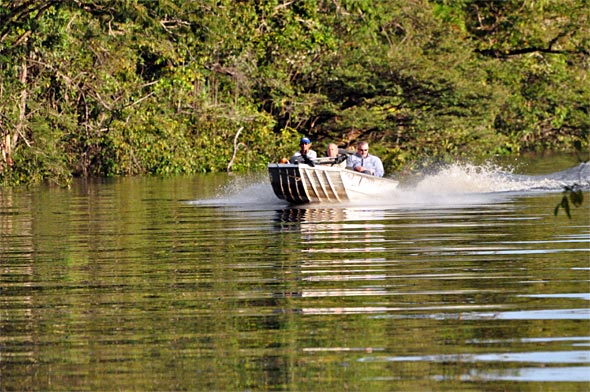 An important note – with the endless channels and runs that all look alike, and the sheer massive size of the Rio Negro,  it is critical that you hook up with experienced guides who know the river intimately so you'll never get lost, and they put you on the fish! Ron Speed Jr's Adventures has the most experienced knowledgeable guides on the Amazon River!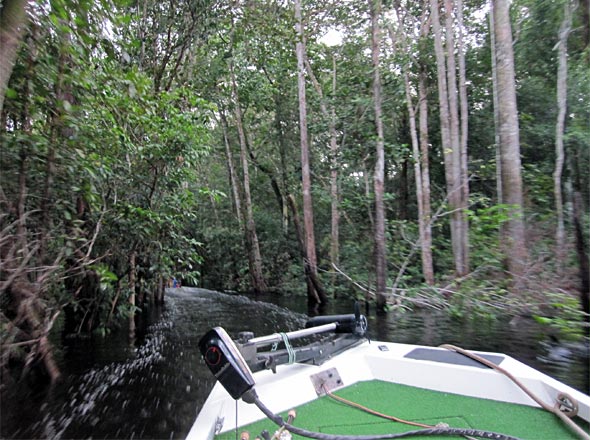 There are so many amazing things to see along the Rio Negro. It truly is the most unique, exciting adventure every day you head out on the boat in search of more fishing knowing that you will see exotic creatures big and small all while having a shot at world record size Peacock Bass!