Sometimes fishing the Amazon is open water and sometimes you have to go right into the jungle after the fish! During our 2012 trip, end of February and early March, unseasonable rains upriver had the Rio Negro running high and up into the jungle!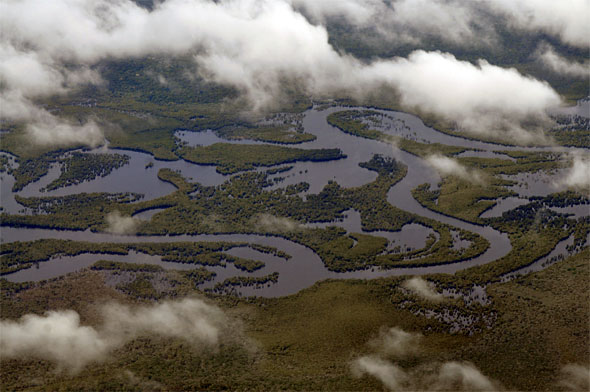 Peacock bass actually sleep at night like most cichlids so early morning you often have to wake them up a little. With the water 9 to 10 feet high this meant some mornings working our way back into the actual jungle and using repetitive casts to call the peacock bass out of the jungle and closer to us where we can catch them.


The expert bass guides like G are really good at helping out by warming up the water for us by making the tough opening casts into the jungle. We could sometimes hear the peacock bass striking further back in the jungle but too far away to get the boat to them. The guides would rip the Woodchoppers on the surface loud and fast a number of times until they either saw some peacock bass (somehow in the black-brown water, I don't know how) or felt that they had attracted their attention. Then, we would take over and try to catch them.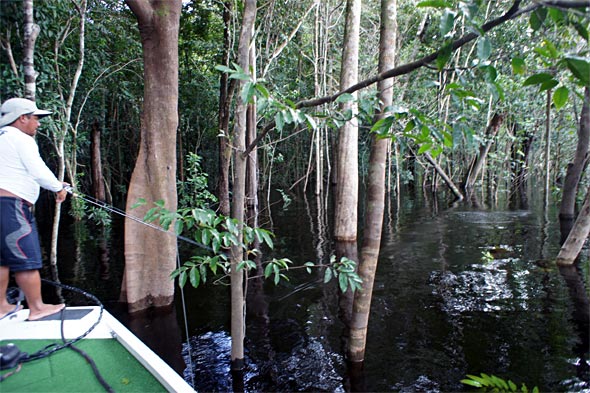 The Woodchopper workout is a lot of work to do it right so it's nice to get a break from the guides when they do some of the heavy lifting calling the peacock bass out of the jungle. When you start casting your topwater into the holes and lanes in the jungle it is because the guides have spotted the signs of peacock bass available to actually catch!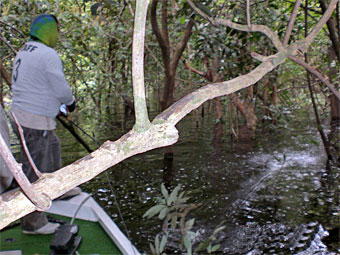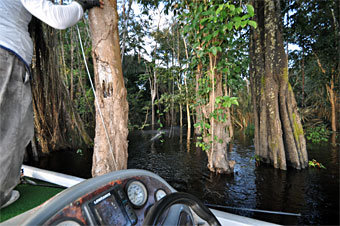 When the guide signals you it's time to get casting because the peacock bass are there ready to see your lure, and hopefully take a big swipe at it, usually to a thunderous crash!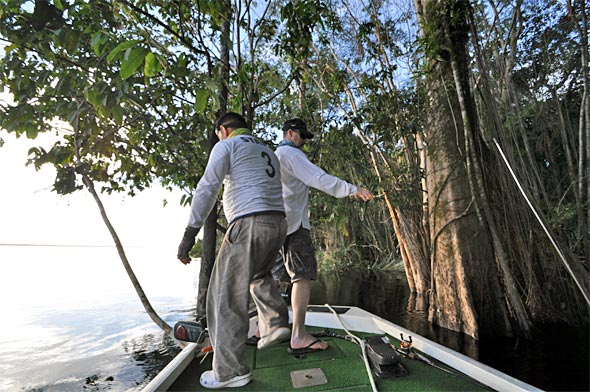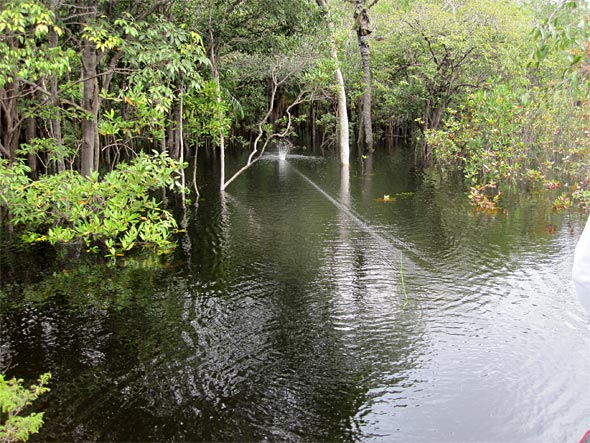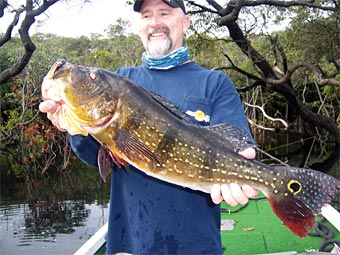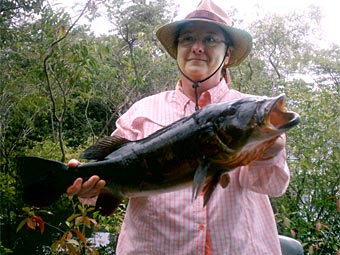 Often fishing the Amazon River and tributaries like the Rio Negro involves fishing along island edges and big sand bars but don't let high water ruin your trip if you happen to hit it. With some teamwork and the right approach, most importantly knowledgeable Peacock Bass Guides with the right experience, you can still have a great trip – an adventure of a lifetime. Make sure you go with the best. We always choose Ron Speed Jr's Adventures for this very reason!